Let Us Help You Design The Perfect Patio!
At Tilson Outdoors, we believe good patio design comes down to appearance, access, functionality, and the unique vision of our client. If you're ready to add a new patio to your outdoor living space, we're here to help you come up with the perfect design.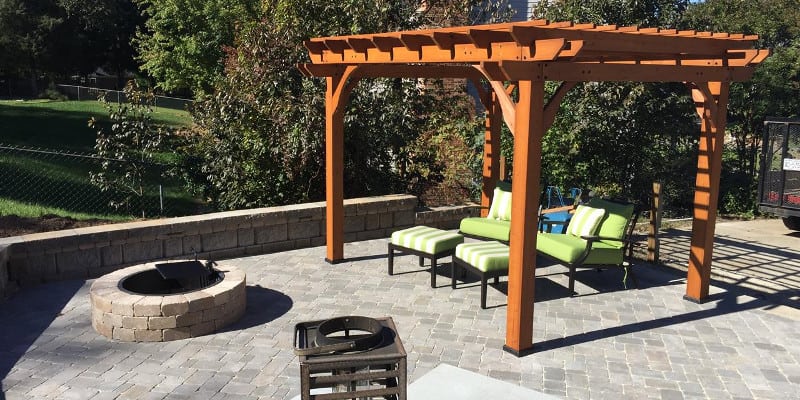 Before we get started with your patio design, consider the following:
Space – Think about how you plan to use your patio. For instance, do you plan on using your patio space for large family gatherings or intimate get-togethers with friends? How you intend to use your patio impacts size and design.
Placement – Many people assume their patio needs to go directly outside their front or back door, but your patio can go nearly anywhere in your yard.
Materials – Brick and concrete pavers both work well for patios, but the material you choose comes down to your personal style preference.

We're happy to provide design advice as we create plans for your new patio and answer any questions about maintenance, installation, and anything related to your design plans. Above all, our goal is to leave you with a patio you are happy with for years to come! To find out more about our patio design process and how we can enhance your outdoor living space, contact Tilson Outdoors today.