Add curb appeal, beauty, and value to your home with a customized, quality-driven landscape design.
Your home's exterior should be as beautiful as its interior, which is where a carefully curated landscape design comes into play. Tilson Outdoors is passionate about envisioning, planning, and implementing stunning landscape designs that enhance exterior features, improve curb appeal, and add value and functionality to any outdoor space.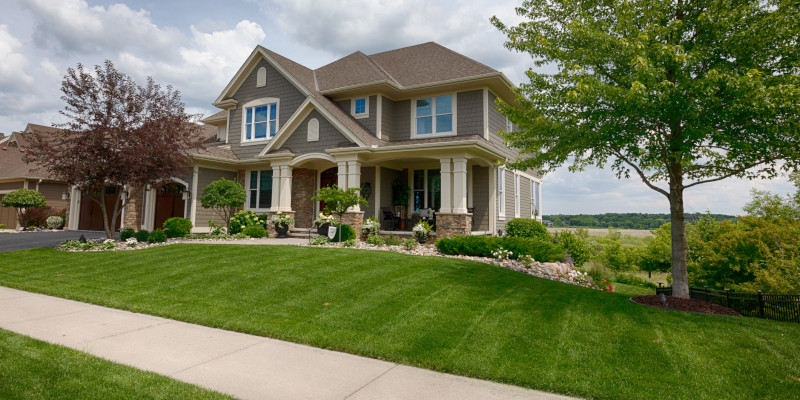 We design landscaping plans for backyards, front yards, side yards, pool areas, patio areas, expansive outdoor living spaces, compact outdoor areas, and everything in between. Whether you want to completely overhaul the plants, features, and lighting in your front yard or simply update the area right off of your patio, we employ creativity and passion for what we do at every stage in the process. We also consider the following factors when designing a landscape, no matter how large or small:
The exposure of all plants, trees, bushes, flowers, and other horticultural features
The size of the area and its scale as it relates to the chosen plant options
The amount of desired ongoing maintenance
The features and architecture style of the house
The ideal investment amount for the homeowner
Following the solidification of your landscape design, we move onto the most satisfying aspect of the process: installation. Our mix of style and expertise, as well as your vision, becomes a reality at this point, and we take special care to prep the site, correct drainage issues, and employ all features included in the design.
We want to make your landscape look its absolute best! Find out how our landscape design services can help you create a plan that beautifully enhances your Clemmons, North Carolina home.
---
At Tilson Outdoors, we offer landscape design services in Winston-Salem, Clemmons, Advance, Lewisville, Pfafftown, Bermuda Run, and Mocksville, North Carolina.