Our landscape lighting installation illuminates your home, highlighting the best features of your property.
As a proud owner of your Clemmons, North Carolina home, you've invested time, money, and effort into making it look its best. You may have wondered about landscape lighting installation and if it's worth investing in a professional landscape lighting expert.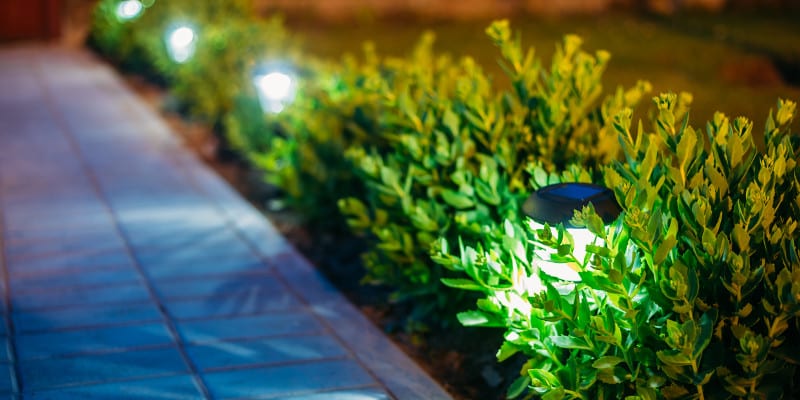 Tilson Outdoors can help design and install your quality landscape lighting that not just meets your needs, but exceeds your expectations. We are committed to providing you with an exceptional experience from beginning to end, bringing your vision to life.
While assisting you with planning the design of your landscape lighting, we address both aesthetic and functional benefits. Coming home to a well-lit environment, including lighted walkways, increases safety and security, while simultaneously emitting a warm atmosphere, highlighting your home and yard's best features.
An investment in landscape lighting installation is a smart decision if you want to add value to your home; highlighting key features of your home and landscape increases curb appeal.
Energy efficiency is often a concern. The progress of LED lighting options makes these lights more efficient and longer-lasting than traditional outdoor lighting. You will love the results when your home emits a warm glow, showcasing its best features.
For quality landscape lighting installation that brings pleasing aesthetics, security, safety, and value to your home, give Tilson Outdoors a call today.
---
At Tilson Outdoors, we offer landscape lighting installation services in Winston-Salem, Clemmons, Advance, Lewisville, Pfafftown, Bermuda Run, and Mocksville, North Carolina.